Insofar as my musical experiences of the last 12 months will be remembered, 2022 was the year that artists I'd been trying to get into finally clicked. Artists like The Weeknd, Earl Sweatshirt and FKA Twigs took the first months of the year to take the reins and each released their best works. They were followed by a long chain of artists who, having drawn the attentions of keen listeners with previous works, followed them up with bolder and more ambitious developments of their sounds. This was a tough list to make. I agonized over the number 10 spot and originally contemplated covering as many as a top 50, but to keep it trim, we'll just be covering the 10 albums I would personally deem the most essential full listening experiences of 2022. If there's any albums you think I may have missed, be sure to check out my list of the top 10 songs of 2022 as well!
10. Hellfire by Black Midi
Black Midi are, let's say, an acquired taste. Their brand of jazzy prog rock kept me at an arm's length for the duration of their first two album cycles. However, with Hellfire, the strength and ambition of their storytelling and dynamic brand of chaotic, spiraling energy was rewarding in a way few other albums dare to be. Painting a horrifying Boschian canvas of moral decay and Faustian bargaining, Hellfire tells an almost Rain Dogs-like tale of servicemen losing their minds and their souls in a suffocating amoral sojourn on leave. Mixing imagery of death, sex, corruption and decay in a Bacchanalian frenzy of keyboards, guitars, yelping vocals and dramatic spoken word, Hellfire is an experience unlike any other, barreling you through the circles of hell and kicking you, hungover and unsteady, into the break of dawn with some pessimistically beautiful conclusions at your back.
9. Dawn FM by The Weeknd
As stated in the intro, The Weeknd may have had a better 2022 than anyone else. You don't seem to see that many people note it, but his standout appearances on Motomami, Caprisongs, Heroes and Villains and Swedish House Mafia constitute an impressive body of work that shows a willingness to test his comfort zones and lend his fanbase to less mainstream artists in a very endearing way. Still, as great at these songs are, it's his own album Dawn FM that gave a high point not only to 2022 but to Abel's career thus far. For my money, the ambitious and conceptual Dawn FM is his best album to date, doubling down on the '80s nostalgia wave he crested with After Hours with an even stronger tracklist all tied together with a coherent and poignant narrative. It's a triumph and truly testifies to how far ahead of his imitators Abel is, both artistically and vocally.
8. Hold the Girl by Rina Sawayama
Like Charli XCX, Rina Sawayama's new record Hold the Girl sought to take a step away from the more eccentric, left-field pop with which she'd drawn so much attention on her last album. Instead, Rina tests her acuity with more orthodox material and the fact she does so phenomenally even divorced from the groundbreaking experimentation of SAWAYAMA demonstrates that there's no substitute or limitations for sincere songwriting and cracking performances. Hold the Girl is a personal showcase and a tender appeal to cherish one's inner child and live as freely as they would wish you to.
7. The Forever Story by J.I.D.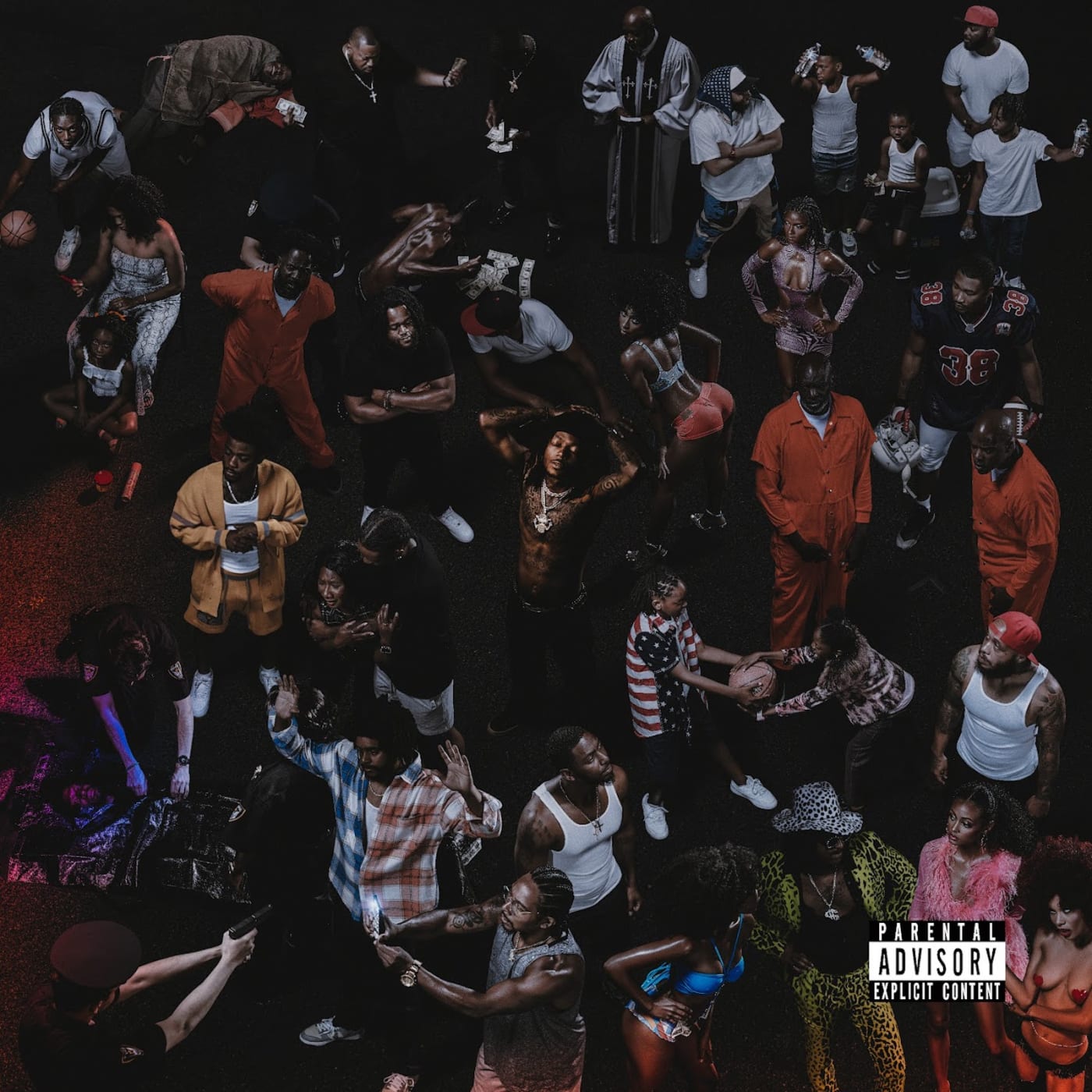 Perhaps the biggest lock for a spot on any such list this year, J.I.D. has slowly worked his way up the hip-hop ladder these last few years, showing himself to be the full package. A rap virtuoso of effortless charisma, slick flows, bouncy rhymes, hard-edged, imaginative and funny lyrics and top-tier beat selection via his regular producer Christo. All the right eyes were on him to put a stamp on his artistry, escape the 'new Kendrick' allegations and show the world what he could do when he put his mind to it. Even with such high expectations, The Forever Story still managed to exceed every one of them.
6. Bad Mode by Hikaru Utada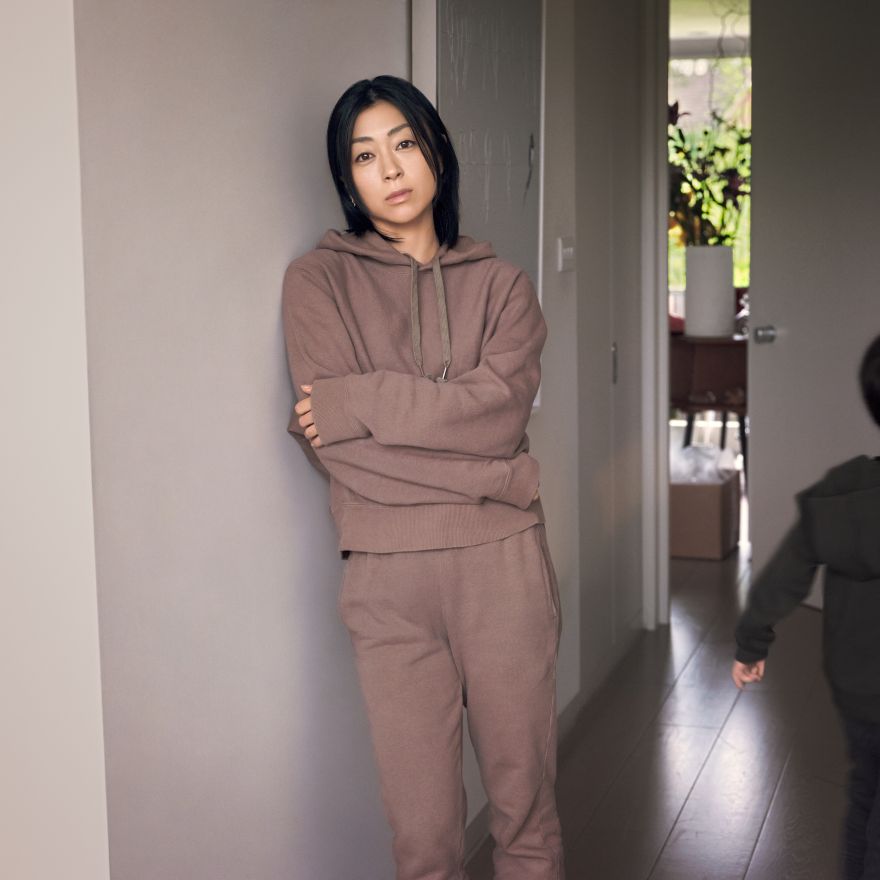 More than two decades into their career, Japanese pop singer Hikaru Utada has little right to be releasing their best material. Nor should a bilingual album stretching over an hour and ten minutes be by any rights one the most replayable listens of the year, but their honeyed vocal melodies and sweet, dreamy production give this release a tasteful chamber-y quality that eludes many pop releases, at least, nearly all the ones that still manage to be this fun to listen to. If you're yearning for an heir to the sweet, quiet-storm disco pop of Jessie Ware's last album, then don't let the Skrillex production credits fool you, this is exactly what you're craving.
5. Drill Music in Zion by Lupe Fiasco
When it comes to penmanship, few rappers even compete in the same lane as Lupe Fiasco. His style of imagery and the serious-minded way he interrogates a subject are all but unique. The ease of his cerebral energy puts to shame anyone else who tries something similar. Drill Music in Zion is the mirror he holds up to rap music and culture, exploring the industry and the way it commodifies and trivializes the lives and work of its participants, the insecurities of the artist as a commercial and cultural figure, and the struggles of keeping your integrity and staying true to one's artistic sensibilities when those influences corrupt one's own outlook, and all of this in a way that is on a much grander and more global level than the world in front of him alone. Drill Music in Zion is a masterpiece on its own terms, and a more profound and succinct view on the music industry you won't find anywhere.
4. Renaissance by Beyoncé
Beyoncé's get up and dance authority was made for the house scene and with RENAISSANCE, she took to it like the perfect diva, giving listeners a lavish, indulgent lineup of dance rhythms. Shot through from front to back with generations of the queer scene's musical experimentation, Beyoncé stands on the shoulders of giants and is looking taller than ever up there.
3. Three Dimensions Deep by Amber Mark
One of the most rewarding discoveries of 2022, Amber Mark delivered a fantastic debut album in Three Dimensions Deep, an eclectic banquet of soulful pop that made for one of the most addictive and rewarding listens of the year. It may have flown under the radar this year, but in the last few weeks I've seen a lot more people discover this record and how incredible it is and I anxiously look forward to seeing that continue into the new year. Her vocal talents stand with the best of the best, she manages to marry seductive, vulnerable sentiments to intoxicating melodies and the production strikes the perfect balance of experimentation and comfort. It's a dream of an album and one I've returned to time and again since it's release this spring.
2. Caprisongs by FKA Twigs
FKA Twigs joined with many of the avant-pop darlings of recent years by chasing a more accessible sound in 2022. But unlike some others, she already had further to go, having embodied a more tasteful and ethereal style of art-pop for many years. CAPRISONGS saw her letting go and have some fun and my God it's infectious! The range and versatility she displays on here is such a welcome reminder that musical experimentation needn't feel tense, humbling or strained, it can be freeing, exciting and indulgent, and the attitude of warmth and the pure joy of creation invests every note and beat on CAPRISONGS.
1. The Loneliest Time by Carly Rae Jepsen
What's there to say? Carly, you've done it again.
Yes, some might balk at me putting this, or any pop album for that matter, at number one, above more arty or respectable releases like Hellfire or Ants From Up There, but I don't care. It's my list and I listened to The Loneliest Time on repeat for weeks. I can't think of a single negative thing to say against it. It's a perfect pop album and might have solidified Carly Rae Jepsen as my favorite artist.